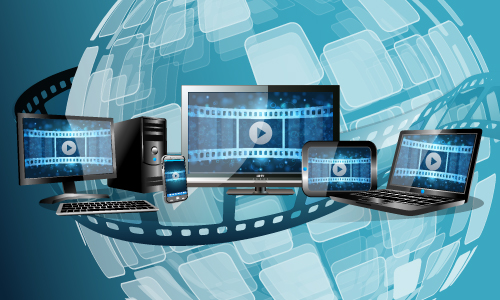 Broadpeak, a leading provider of content delivery network (CDN) and video streaming solutions for content providers and pay-TV operators worldwide, continues on a solid growth path, despite the COVID-19 pandemic. The company recently reported a sales increase in 2020 of 42% year over year (YoY) and a 43% compound annual growth rate (CAGR) between 2015 and 2020. Celebrating its 10th anniversary last year, Broadpeak is committed to driving innovation in the video delivery and streaming market, has pioneered several groundbreaking technologies including multicast ABR, and has already deployed its technologies with more than 100 customers worldwide. 
Thanks to Broadpeak's strong core values, team collaboration, technology innovation, and trust from customers, the company celebrated several important milestones in 2020. Broadpeak added 17 new customers last year, including tier-1 operators in several regions of the world. Successful deployments included advanced CDNs replacing legacy CDNs, large cloud PVR systems, several multicast ABR solutions into production, and server-side ad insertion technology. In addition, the company was honored with 10 prestigious industry awards, reinforcing Broadpeak as a strong innovator and leader in the video delivery market. 
"While this has been an unprecedented time with some exceptional and complicated challenges, we feel optimistic about the future," said Jacques Le Mancq, CEO at Broadpeak. "COVID has triggered a higher demand for ultra-fast broadband and high-performance WiFi, which we believe will make our customers come out of the pandemic stronger. We are also seeing greater opportunities for super aggregators and an accelerated growth for pure OTT service providers, coupled with a critical need for streaming companies to provide exceptional quality of experience, similar to Netflix." 
Throughout 2021 Broadpeak will expand its engineering, sales, and customer service teams to support an increase in customer demand for efficient video delivery solutions, to drive further technology innovation, and to address overall company growth. 
Company Name: