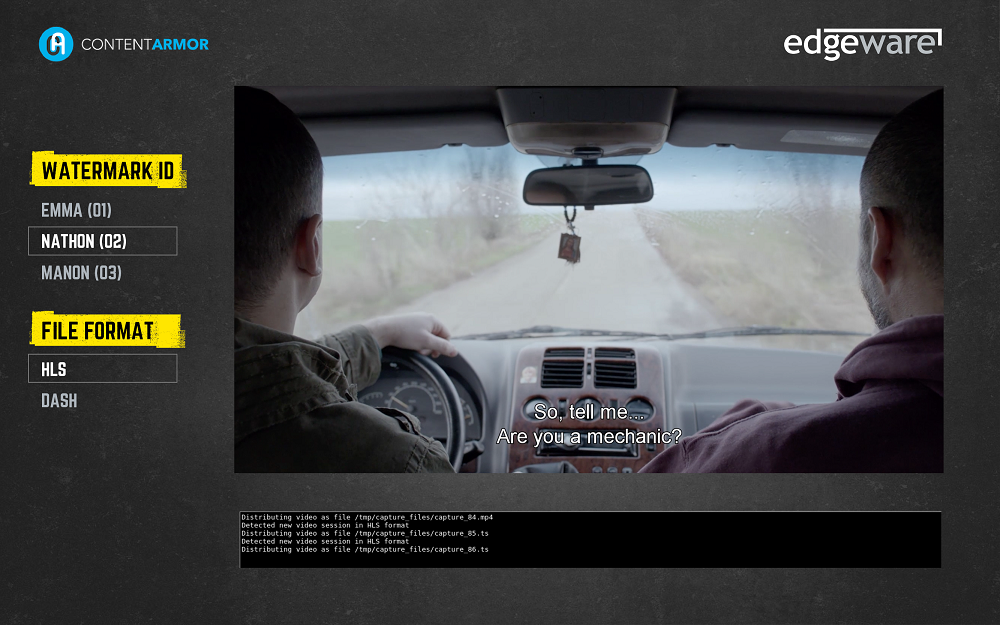 Alongside its presentation of how to achieve beyond broadcast viewing experiences at IBC2018, Edgeware will showcase demonstrations of several technology applications. These include its forensic watermarking anti-piracy solution and server-side OTT ad personalisation.
On stand 14.F20, Edgeware will be presenting its Ad Enabler solution which allows for the personalisation of ads during live OTT, live-to-VoD and time-shift TV services. It supports HLS, for delivery to Apple devices, and MPEG-DASH for Android devices – making Edgeware one of the first to support live server-side, OTT ad insertion to the operating system.
Ad Enabler uses frame-accurate segmentation to pinpoint exact moments within TV programming. Edgeware's ad stitching solution detects these markers and through an integration with Yospace and a VAST-compatible ad decision server, fetches the personalised ad and stitches it into the content stream. The TV programming and the ad is then streamed from Edgeware's high-performance TV server to viewers. Deploying this server-side solution creates completely glitch-free ad insertion for a more personalized viewing experience for audiences.
Also on the stand, Edgeware's award-winning TV Watermarker will show content distributors how they can protect their valuable TV programming. With Internet-delivered services continuing to draw viewers away from traditional broadcasts, anti-piracy measures are becoming increasingly important. TV Watermarker uses a bitstream-based solution which can be used on-the-fly by Edgeware's TV servers as they stream content.
The demonstration will show how the solution encodes a visual code into the program's image which is unique to each viewer and much harder for pirates to identify or change than other manifest-based solutions. If a stream is illegally redistributed by an unauthorized source, TV Watermarker can identify the pirate within 15 seconds.
Edgeware's Richard Brandon said: "Demonstrations of our anti-piracy measures always gain a lot of attention throughout these industry events. And it's easy to see why. We're showing a powerful, real-world solution that lets content distributors identify pirates who are currently illegally redistributing expensive programming. And ad personalisation is a great additional opportunity for revenue for many of our customers, and now they can deliver it glitch-free, to any device."
To see its technology demonstrations, Edgeware will be exhibiting on stand 14.F20 at IBC2018 which runs from September 14-18, at the RAI Amsterdam.
Company Name: