IABM calls for entries for annual awards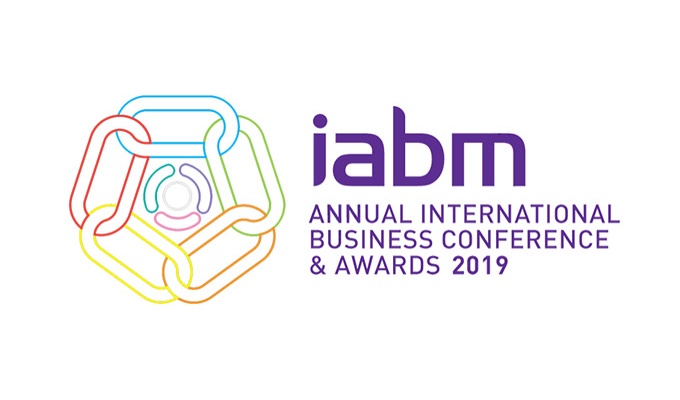 IABM has opened entries for its annual awards. The winners will be announced at IABM's Annual International Business Conference and Awards at the Royal Garden Hotel in Kensington, London on 4 December. Nominations can be made by anyone in the industry via the IABM website. The deadline for nominations is 15 November. 
Nominations are sought for the Broadcast/Media Company of the Year, Technology Leader of the Year, Creative Collaboration, and the Andrew Jones Young Person of the Year.
The overall winner of this year's Peter Wayne Golden BaM Award - the year's top broadcast and media technology prize - chosen by expert judges from the 20 BaM Awards winners at NAB Show and IBC, will also be announced at the gala awards dinner.
The criteria for nominations in each category are:
Broadcast/Media Company of the Year
Companies that have demonstrated that they are at the forefront of creating and distributing exceptional content through innovation across the content chain.
Technology leader of the Year
Someone at the forefront of disruption and innovation within the broadcast and media industry who, through inspiring leadership, has helped to deliver ground-breaking technology and business benefits.
Creative Collaboration
Extraordinary innovations that have been realized through creative collaboration between technology suppliers and their customers that provide measurable commercial and/or creative benefits to the customer. 
Andrew Jones Young Person of the Year
This award recognises someone new to the industry (under 25 years old) for their hard work, diligence and potential. This award has been renamed in honour of friend and colleague Andrew Jones who sadly passed away earlier this year. Andrew was IABM's head of training and played a vital part in the development of IABM educational initiatives and fostering the next generation of talented people for our industry.
"With the breakneck speed of change in our industry, we don't often stop to reflect on how we got to where we are," said Peter White, IABM CEO. "These awards seek to recognise and reward the people and companies that have driven this transformation, and I would urge anyone who knows of a worthy candidate to submit a nomination for them."
Company Name: