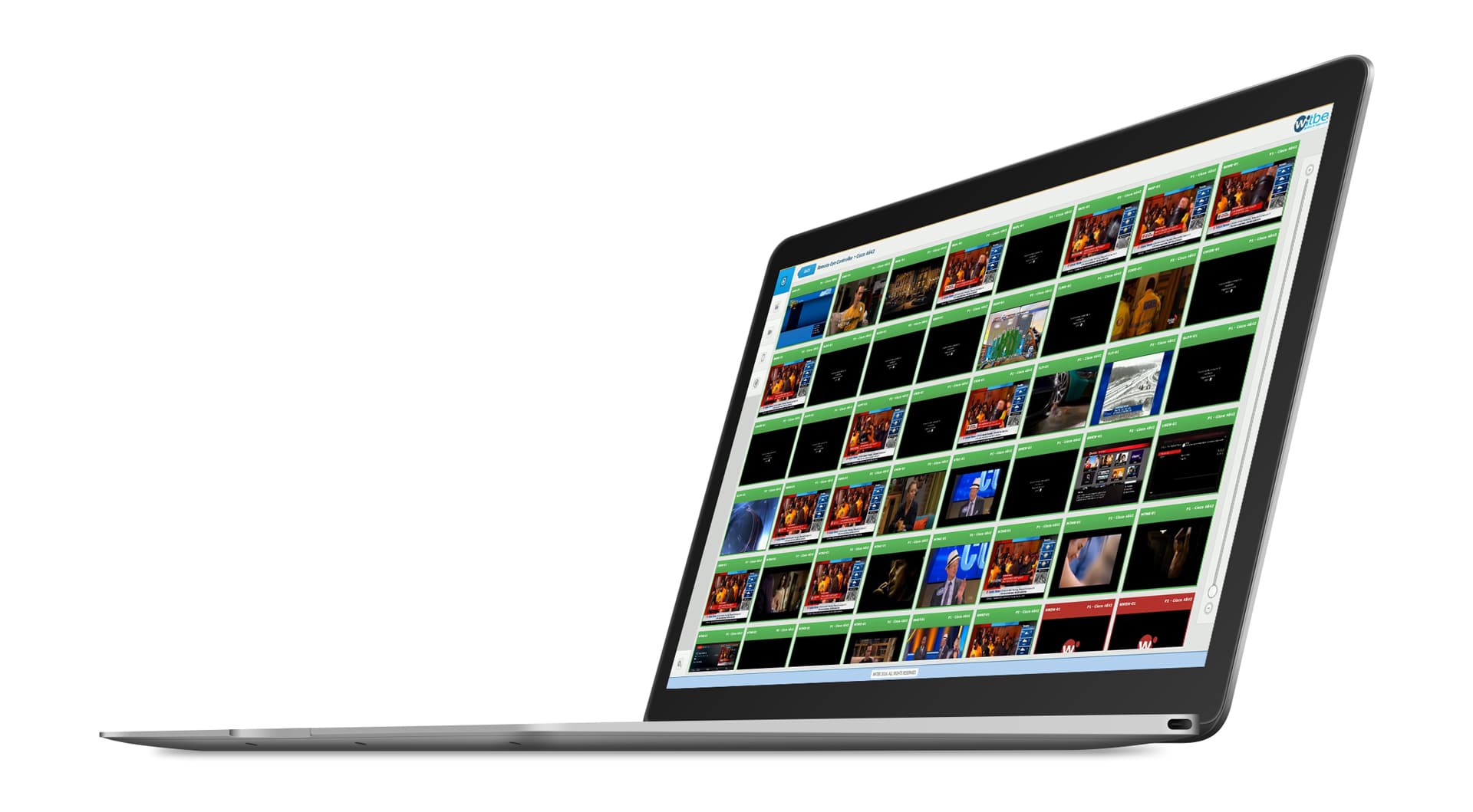 Witbe has announced its latest video algorithm: Witbe Video Quality Incident Detection, or VQ-ID. This powerful new video algorithm is capable of detecting every major video and audio incident. It is the result of 10 years of experience in video quality algorithms that started with Witbe VQ-MOS (Video Quality Mean Opinion Score), the first of Witbe video algorithms, aiming at measuring the quality of a video stream, as it is perceived by a human. Now, customers will also have the possibility to receive real-time alarming of video and audio incidents. After announcing Witbe Datalab at IBC recently, a unique web application displaying stunning visual reports from Witbe Robots data, Witbe released this algorithm just in time for its last two major trade shows of the year: NAB Show New York and SCTE Cable-Tec in Atlanta.
Witbe VQ-ID takes real-time monitoring of quality of experience to another level. Natively integrated into Witbe Robots, it focuses on detecting severe deterioration events, such as macro blocking, video upscaling, frozen images or uniform screens, error or no broadcast frames, and even saturated audio or absence of sound. The alarms raised 24/7 by Witbe VQ-ID on every device connected to a Witbe Robot are then displayed in real-time in Witbe Remote Eye Controller to enable NOC teams to take action as soon as an issue is detected. And because VQ-ID KPIs are natively integrated to Witbe Datalab, at the end of the analysis, customers get the full report of the analysis and are able to understand if major incidents have happened, or shorter significant ones, enabling Engineering teams to truly improve the quality of their video services. Finally, Witbe VQ-ID also computes the amount of time a video was 'clean', and the minutes where it detected major video and audio degradations such as macro-blocking, blur, and saturation, to give marketing teams and managers high-level KPIs.
Marie-Véronique Lacaze, co-founder, president and chief executive officer of Witbe, said: "We are happy to announce this new algorithm for our last two shows of the year. We are eager to unveil it, as it is a feature our clients had been waiting for: real-time alarming for video and audio incidents. Our R&D team has been working hard on this algorithm for the past couple of years. Our customers will now be even better equipped to deliver the best quality of experience to their end-users."
For customers who already have Witbe VQ-MOS, they will now have the KPIs from VQ-ID when running a VQ-MOS analysis. For others, VQ-ID will be available with the new Witbe Suite 6.2 upgrade.
Company Name: