Winning the Future of Video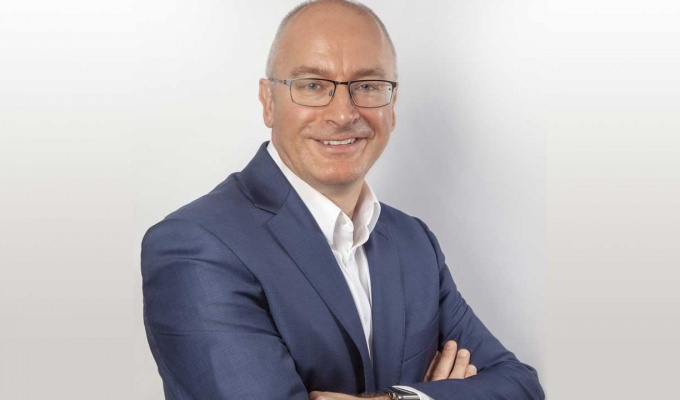 Alan Young, CTO and Head of Strategy at LTN Global, reports.
As new media companies push content to every device with a screen via social media and other digital outlets, and as newsgathering and the burgeoning esports businesses increasingly take advantage of user-generated content, LTN provides the tools to connect them to the more traditional broadcast and cable network businesses.
LTN also offers a suite of services that enable content to be monetized no matter how it is distributed – whether it be via traditional cable and satellite STBs, directly over the air, or via traditional OTT/connected TVs. Unlocking linear TV inventory that has been sold the same way for decades and transforming it into addressable at the household level, LTN has become more than just a trusted service provider. Today, the company is equipped to serve as a strategic revenue enhancement partner.
In fact, LTN Global has transformed its business and service offering through a series of strategic acquisitions over the past 12 months. It has grown from a company specializing in fully managed, mezzanine-quality, point-to-point contribution links for special events and content aggregation to a full-service provider that can acquire, transform, deliver, and monetize content at scale.
The company has expanded its core network by an order of magnitude so that it can effectively replace the C Band satellite capacity that will transition to 5G over the next several years. As a result, broadcasters and cable networks will have a proven solution for distributing their content to thousands of cable headends and TV stations with the same level of reliability and low latency they have known for decades.
LTN's transformation is also changing the way sports content is produced and delivered. Gone are the days when a production truck full of equipment and people is shipped to the stadium. Transporting the camera outputs directly to its NOC, LTN uses a centralized production model to enable more economical production of professional-grade live broadcasts. The company's synchronous, low-latency, high-quality network, which has not had a single second of downtime in the 11 years it has been in operation, is a perfect fit.
The company's service delivery architecture plays a key role in the its new end-to-end modular service offering, including the addressable advertising capabilities that are helping customers to win the future of video.
 
Next-Gen Video Service Delivery Architecture
LTN's service delivery architecture enables all its services to be monitored and controlled through a single UI/UX Layer either through the company's 24/7 network operations centers (NOCs) or transparently by customers and partners through APIs.
A Workflow Layer houses the various functional modules that form the building blocks for LTN's services. Each module has open standards-based input and output specs, so they can interoperate with a customer's existing infrastructure. LTN's Connect and Cue services, for example, "connect" to existing broadcast automation systems to determine precisely when ads or other programming is going to start and then formats and inserts the appropriate "cue" (e.g., SCTE 35 or video watermark) into the video stream.
A Policy Layer is where business logic is applied to LTN's services. At its most basic level, this is where a booking for a point-to-point link is applied by configuring appliances at each end as well as the core network. More complex business logic, such as for addressable advertising is also be managed in this layer.
The Network Layer is the original core-network responsible for the secure, reliable, and very low latency (less than 200ms end-to-end) transport of live video and metadata, plus monitoring and control traffic between processing points, which can be any point with internet connectivity — a broadcast station, studio, stadium, or even an iPhone.
The Cloud Infrastructure Layer is where LTN's various software technologies and intellectual property executes. LTN provides dedicated appliances or cloud-based software to customers to serve as an on-off ramp to the network and other workflows.
 
Addressable Advertising
In the digital streaming world, ads are targeted specifically to viewers based on their profile, which can be generated from information on location, credit rating, viewing history, or any other data. Ad spots are matched with advertisers' desired audiences dynamically and sold to the highest bidder. Addressable advertising takes targeting a step further by enabling an advertiser to address an ad to a physical household address.
There has been minimal addressability in traditional broadcast TV to date for two main reasons. Firstly, the ad needs to be swapped out in the home on a consumer set-top box (STB) or smart TV. This is tricky because the replacement has to be a studio-quality frame-accurate switch if it is to be seamless to the viewer. LTN has solved this problem with its Connect and Cue products, which can signal frame-accurately in any format for any device, be it a satellite STB or an Open Addressable Ready (OAR) compatible smart TV.
Secondly, the owner of the inventory is not the same entity that has to replace the content in the home. This means a business relationship needs to be entered into between the inventory owner (e.g., a broadcaster) and the inserter (e.g., an MVPD). This is a complicated matter because it leads to a conflict with respect to who sells the inventory and determines what the price is.
LTN's solution to this business conundrum is to enable inventory owners and inserters to agree on a business model by acting as a neutral data exchange, and meeting the strong desire for addressable advertising on linear TV. Advertisers are demanding it, and they are prepared to pay at a higher rate for ads targeted — or addressed — to specific consumers.
Conclusion
The television broadcast industry is evolving at breathtaking pace. As an innovator in fully managed IP transport, LTN has positioned itself to guide and support customers through unprecedented change. The company's modular service offering gives customers the array of services needed to win in a world where consumers grow more demanding by the day and where competition for their attention is fierce.
Company Name: