Exhibitor Profile profile for kontron
Our Products
SYMKLOUD MS2900 MEDIA PLATFORM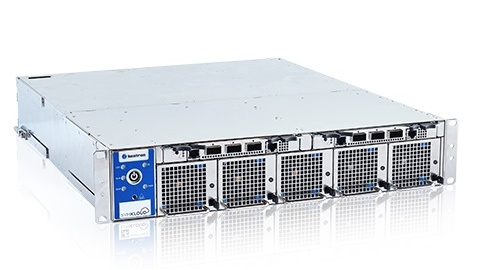 Media cloud platform to address latency and poor scalability cloud transcoding infrastructure.
ME1100 SMART EDGE PLATFORM FOR EDGE CACHING
Flexible edge platform to enable data caching, ultra-low latency, high-bandwidth edge applications, etc.
Our Whitepapers
Case Study: ELECARD & KONTRON READY-TO-USE TRANSCODING SOLUTION

Learn how Elecard & Kontron offer SPs a reliable, high-density, cost-effective transcoding solution for video, broadcast, OTT
View whitepaper (External source)
Case Study: ITTIAM & KONTRON HIGH DENSITY HEVC 4K 10-BIT HDR ENCODING SOLUTION

Learn how Ittiam & Kontron designed a solution to overcome high density video workload challenges with a smaller footprint.
View whitepaper (External source)