About us
VoiceInteraction is a product company dedicated to speech processing technologies. Founded in 2008 it has achieved significant developments in the areas of speech recognition, natural language processing, translation, dialogue systems, and speech synthesis. Pioneers of AI solutions, VoiceInteraction provides efficient platforms for automatic closed captioning, broadcast monitoring and compliance and automated transcription workflows. 
Posts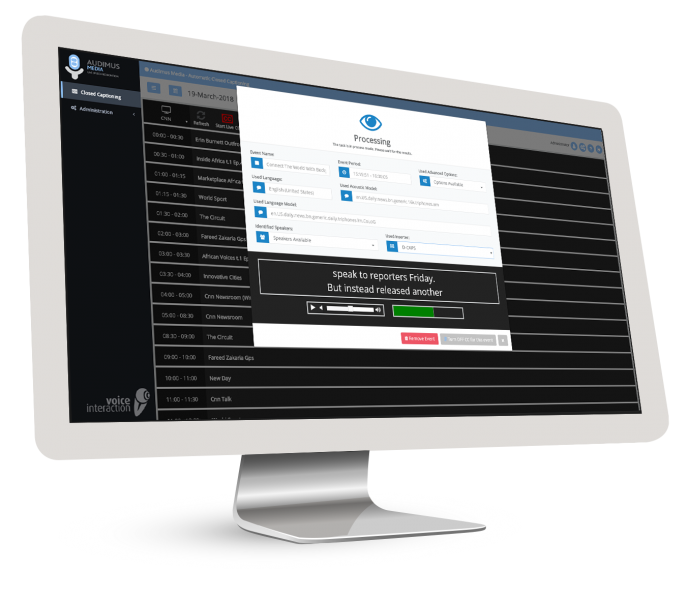 Audimus.Media was built upon VoiceInteraction's speech processing technology as a proprietary automatic captioning system comprising state-of-the-art signal processing and Machine Learning techniques targeting live shows. A solution that covers the captioning accessibility requirements to live TV broadcasting, Internet streaming, VOD publishing, and video metadata indexing, with advanced audio signal analysis, large vocabulary speech recognition, speaker identification, automatic punctuation, and content segmentation to produce highly accurate captions with low latency.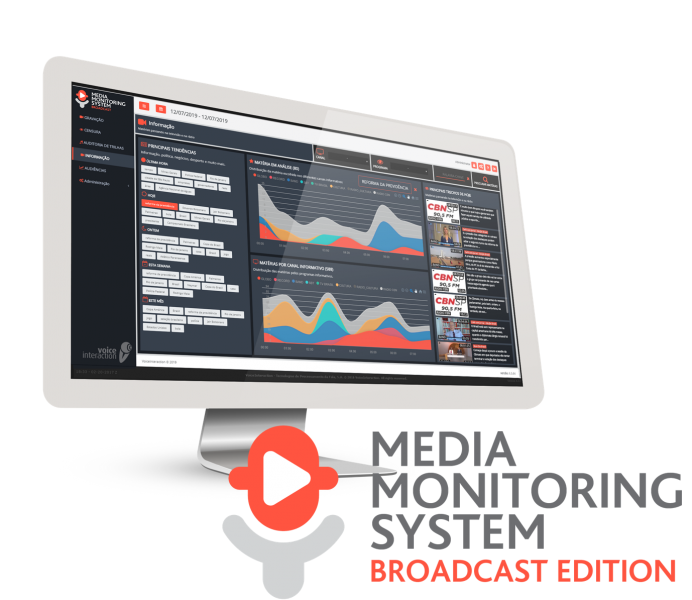 Our Media Monitoring Solution for the Broadcast Industry is a fully automated and integrated solution for video recording, compliance, storage, and retrieval, comprising real-time tools for automatic transcription, segmentation and topic indexing of TV contents, based on VoiceInteraction's proprietary technology alongside Machine Learning Techniques. A solution for legal recording TV programming and building large-sized (searchable) audiovisual archives with different purposes (audit, reissuing, building multiplatform clips).